Mornings can be sloooow going. Well, until the kids turn on ALL the lights before your eyes have a chance to adjust, crank up the music and dance on top of you as you lie in bed hoping for 15 minutes of silence before easing into the day. There's one ritual, however, that gets me excited to spring out of bed… no matter how I wake up. A morning smoothie.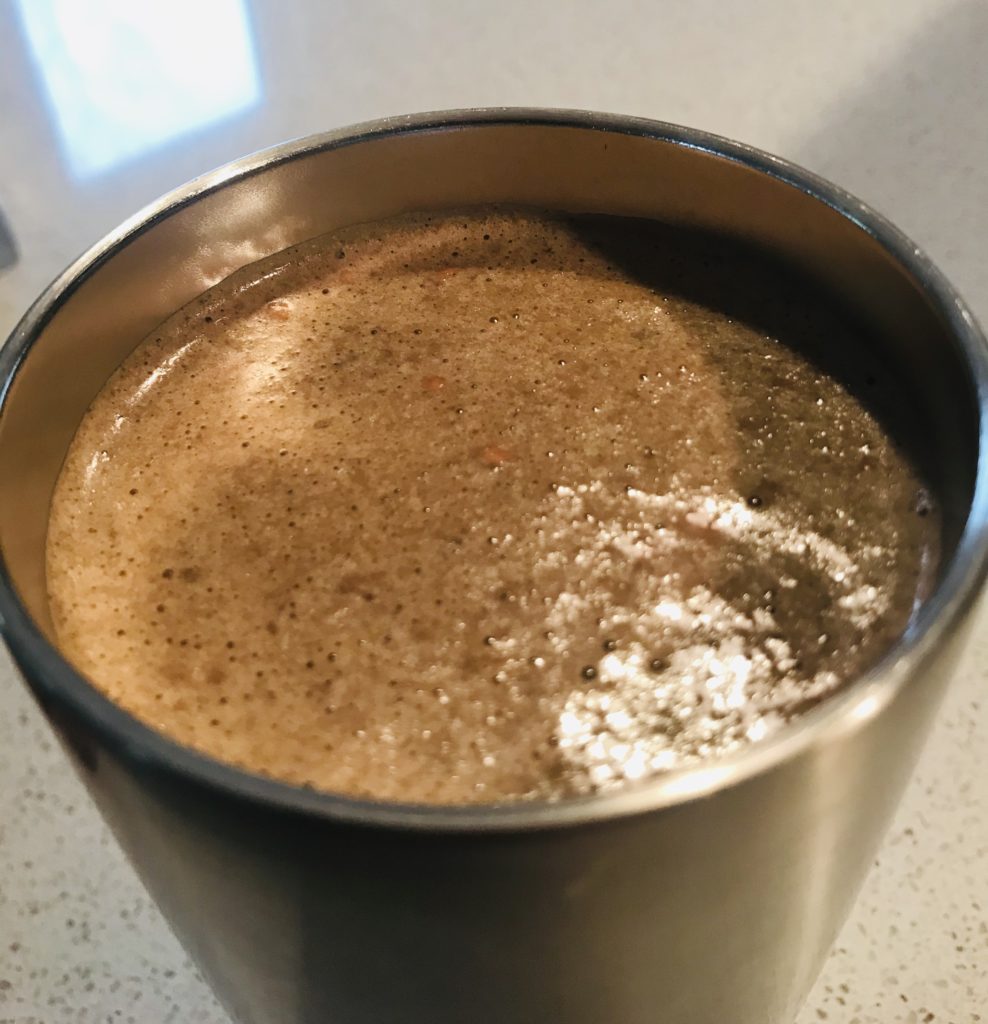 A nut and seed smoothie provides an amazing source of nutrition and energy—and boy is it necessary. Daily! It's a blend of cacao powder, bee pollen, hemp and chia seeds, walnuts, collagen and protein powders, nut milk and bone broth.
Wait, what?! Did the plant-based eater really really write that?!
Yes, bone broth. Mmmm, brewed bones and connective tissues. I get it, bone broth may sound less than appetizing, however the health benefits are considerable. Rich in vitamins and nutrients like calcium, magnesium and phosphorous, it also contains cartilage compounds, collagen and amino acids to help promote gut and digestive health, and support joint health, skin, hair and nails. Until collagen is discovered in plants, this will be my go-to.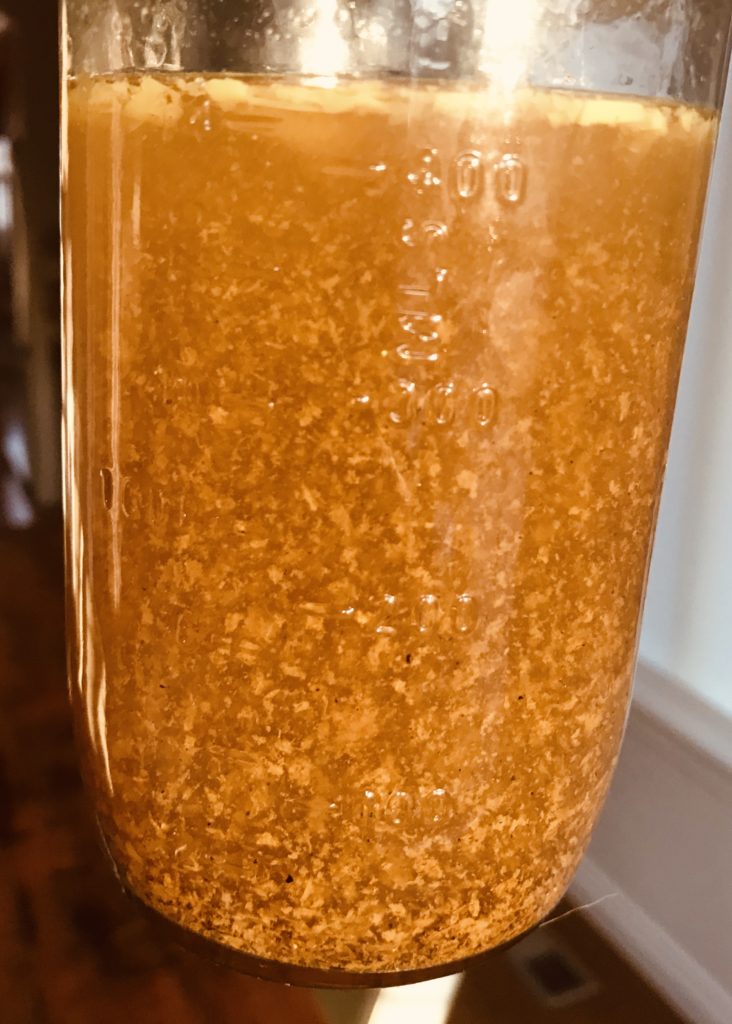 And that's just the beginning of the goodness that I pour into an insulated rambler each day:
Collagen protein powder–Oh that glow! Collagen powder can improve skin health by increasing hydration and elasticity—a possible wrinkle reducer.
Walnuts–Contain the highest antioxidant activity compared to other common nuts due to its concentration of vitamin E, melatonin and polyphenols. Walnuts are also a super plant source of omega-3 fatty acids which work to reduce inflammation and lower the risk of disease.
Hemp seeds—Considered by many as a superfood, hemp seeds (although technically a nut) are rich in protein and essential fatty acids—including omega-3s and omega-6s. They have antioxidant effects and improve heart, skin and joint health.
Chia seeds—These tiny seeds are impressive! They pack a powerful nutritional punch, providing loads of fiber, protein, omega-3s and antioxidants that benefit you body and brain.
Bee pollen—Rich in nutrients, amino acids, vitamins, lipids, polyphenols, antioxidants and over 250 active substances, bee pollen helps protect the body from free radicals and chronic diseases.
Cacao powder—Consider this… raw organic cacao powder has 40 times the antioxidants of blueberries, is the highest plant-based source of iron and one of the highest plant-based sources of magnesium, plus contains more calcium than cow's milk. Cacao powder is credited as a mood booster, can prevent premature aging, promote heart health, lower blood pressure and more.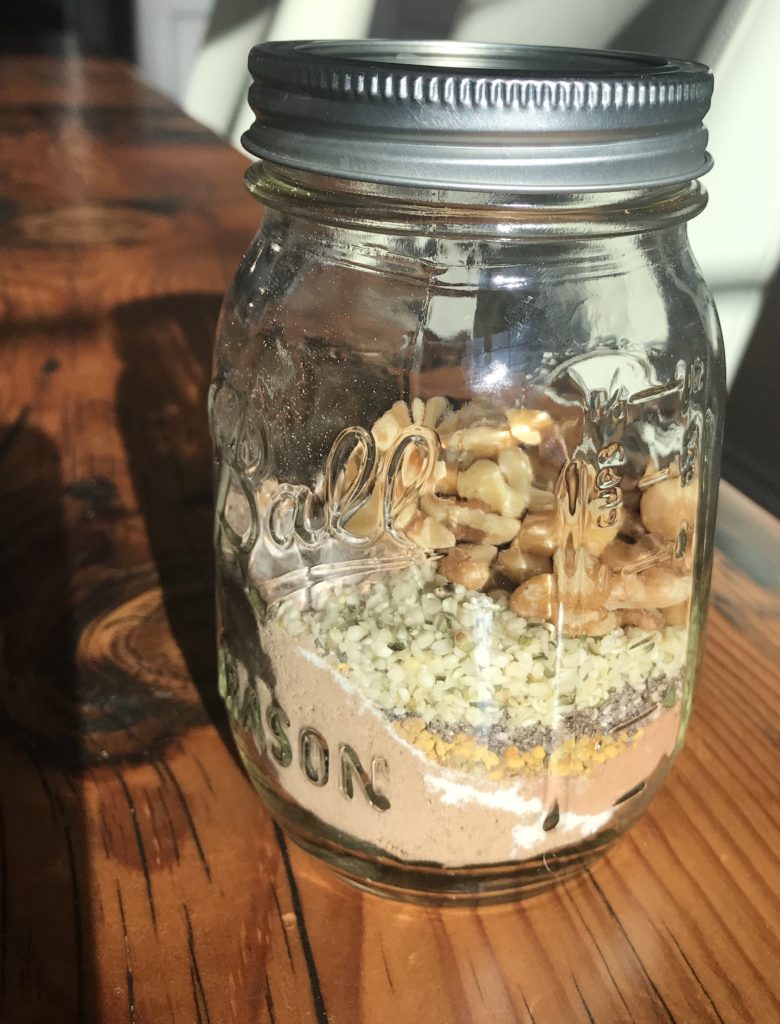 Chocolate Nuts + Seeds Super Smoothie
Servings: Makes 1 large or 2 medium smoothies
1/2 cup scratch-made bone broth (beef + chicken)
1 1/2 cups non-dairy milk
1 scoop of plant-based protein powder (vanilla or chocolate)
1 scoop collagen protein powder
1/4 cup raw walnuts or cashews
1T hemp seeds
1T cacao powder
1T chia seeds
1t bee pollen (optional–follow dosing instructions on package)
1/2 frozen banana
4-6 ice cubes
Probiotic (optional)
Directions
Add all ingredients except for the probiotic into a high-powered blender and blend until smooth, or to the consistency you desire. If adding a probiotic, do so at the end and gently mix into the smoothie. Serve immediately.
A few ways to switch up the smoothie recipe above:
Add kefir milk (non-dairy if preferred) for some fermented fun
Add frozen white beans for added fiber or avocado for healthy fats instead of banana
Substitute softened Medjool dates in place of bananas for sweetness
Top with cacao nibs for a nice crunch
Add greens, such as kale, arugula, spinach and Swiss chard for added vitamins, minerals and antioxidants
Enjoy!