Fasting is something that I have dabbled with over the years, albeit not very seriously. That's because I get hangry and really unpleasant to be around. It seems there's a new study or story every day that promotes fasting and its many health benefits. There are a myriad of ways to go about it… from skipping breakfast or dinner daily to alternate-day fasting to water fasting for a prolonged period of time… and everything in between. In learning more about how to maintain healthy cells, "fasting mimicking" caught my attention. It's a way to still benefit from a range of life-enhancing physical effects, except you still get to enjoy food.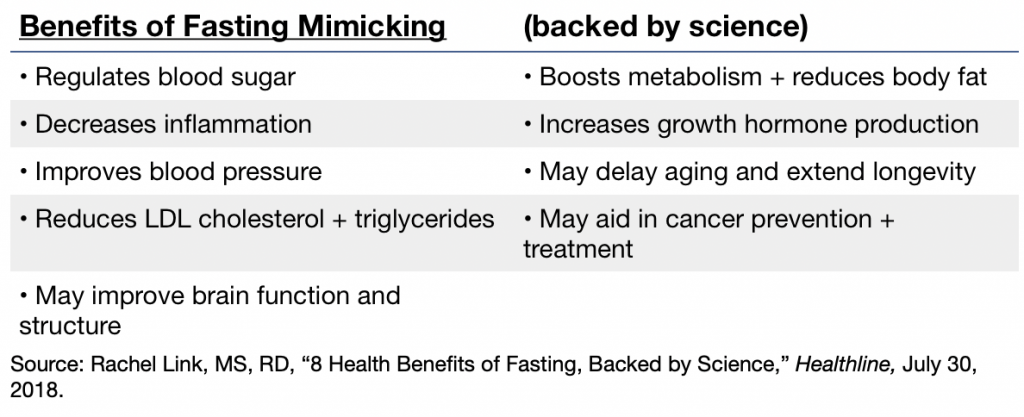 I drew inspiration from a recent health summit that featured a collection of esteemed natural health and wellness experts, including Robyn Openshaw, the Green Smoothie Girl. Among her three most essential anti-aging and longevity secrets: modified fasting (view her beginner's guide to modified fasting). It's a type of intermittent fasting that limits daily calorie intake to 600-800 for three or more days and allows eating between an 8- to 12-hour window. In fact, research from Dr. Valter Longo, a leading expert known for his studies on the role of fasting on aging, nutrition and disease, shows that modified fasting produces the same health benefits of a zero-calorie water fast.
Biologist and Nobel Prize recipient Dr. Yoshinori Ohsumi discovered a very specific cellular repair process called autophagy, which in literal terms means "self-eating". He explains that when daily calorie consumption is at 800 or less your system begins to recycle its own cells, destroying and consuming damaged or dying cells to make way for new, healthy cells. Your body also attacks fat cell accumulations, cancerous growths, and viral and bacterial cell clusters that could cause illness. When your body gets a reprieve from breaking down food all day it clears out anything that isn't serving your body.
Between Robyn Openshaw, Dr. Valter Longo and Dr. Yoshinori Ohsumi, each has a slightly different approach to fasting. The key is to eat organic, plant-based whole foods that are 80 percent fat, 10 percent protein and 10 percent carbohydrates. It involves five mini meals daily comprised of items such as nuts, seeds, smoothies, soups, olives and teas. For my purposes, I also limited sugars, including the natural kind. It's also important to skip alcohol and exercise.
My approach…
So I gave it a try. My course: eat a mini meal consisting of approx 160 calories (daily total of 800) every 1.5 hours between 10 am and 6 pm for five days, then repeat on a monthly basis. Remain mindful that some of these experts offer their own meal programs that delicately balance fats, protein, carbs, and micro- and macro-nutrients. They have it down to a science. I, however, prefer to avoid pre-made/packaged foods as much as possible, so I made my own snacks. Admittedly I was largely unprepared for my first foray in modified fasting, but found several tasty, satisfying treats that I'd like to share with you. Please note that they do not represent a comprehensive mini-meal plan.
Favorite snacks…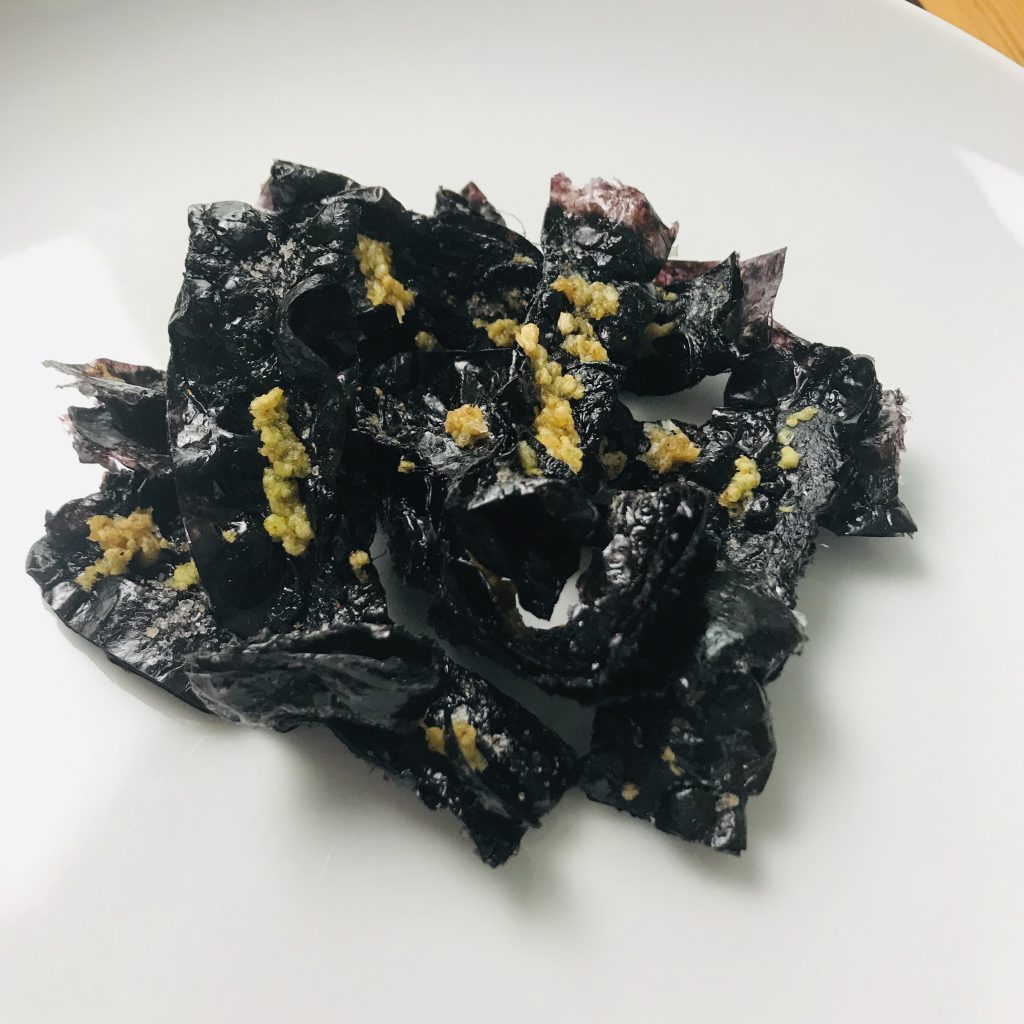 Sesame garlic nori chips (42 calories per 7 chips)
Simply six ingredients and 25 minutes before you'll have a healthy snack packed with iodine, and vitamins A and C. Find the recipe here.
Shawarma-spiced crunchy chickpeas (130 calories per 1/2 cup)
I made my own shawarma seasoning using this recipe. Drain, rinse, dry and remove skins from 1.5 cups of cooked chickpeas. Transfer to lined (silicone) baking sheet, drizzle with a bit of EVOO. Bake at 400℉ for 20 minutes or until crispy. Remove from oven and while still warm, sprinkle chickpeas with shawarma seasoning. Store in a paper bag at room temperature for up to 2 days.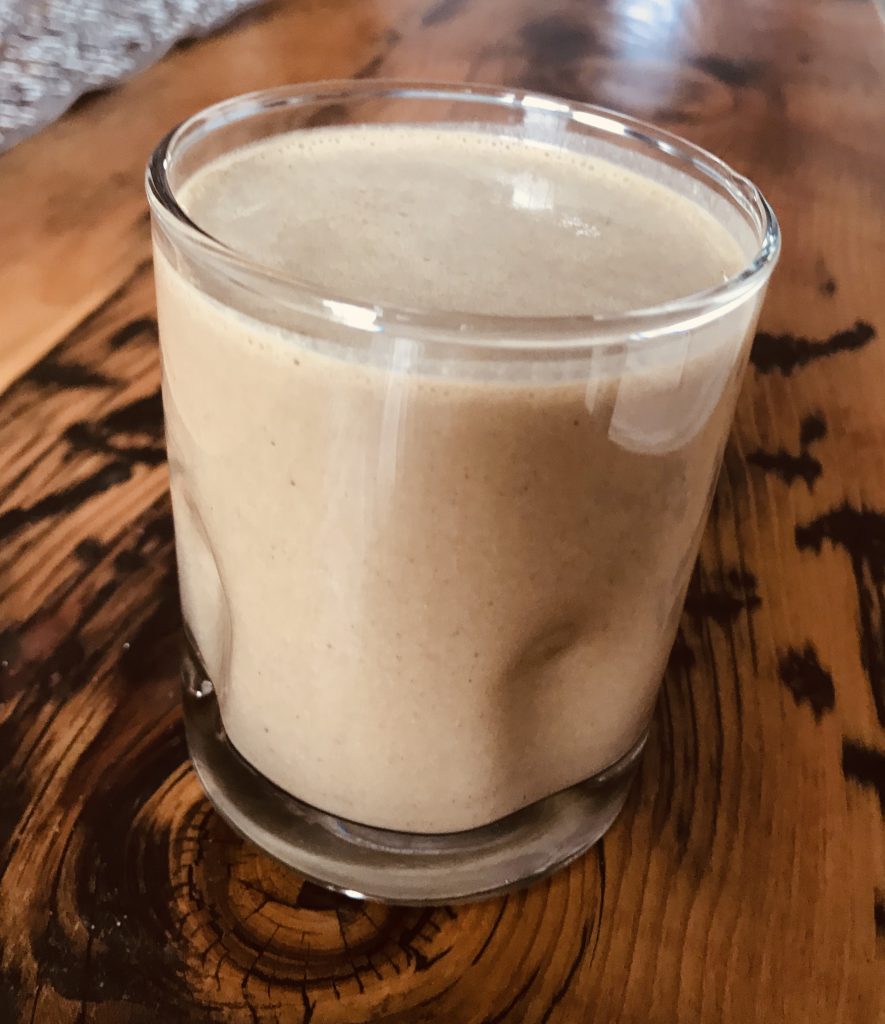 Nutty chocolate smoothie (140 calories*)
1 cup almond milk
1/2 teaspoon each chia seeds, bee pollen + cacao powder
1/2 Tablespoon hemp seeds
1/2 serving of chocolate collagen protein powder
1/4 c organic, raw cashews
4 ice cubes
1/2 Tablespoon probiotic
Place all ingredients except for probiotic in a high-powered blender. Blend until smooth. Add probiotic and gently mix to incorporate. Serve immediately.
*Note that protein powders vary in calories depending upon brand.
Tahini energy bites (135 calories per bite)
Packed with fiber, minerals, vitamin E and antioxidants. The recipe provides sweetening options… however I took a pass and didn't feel anything was missing.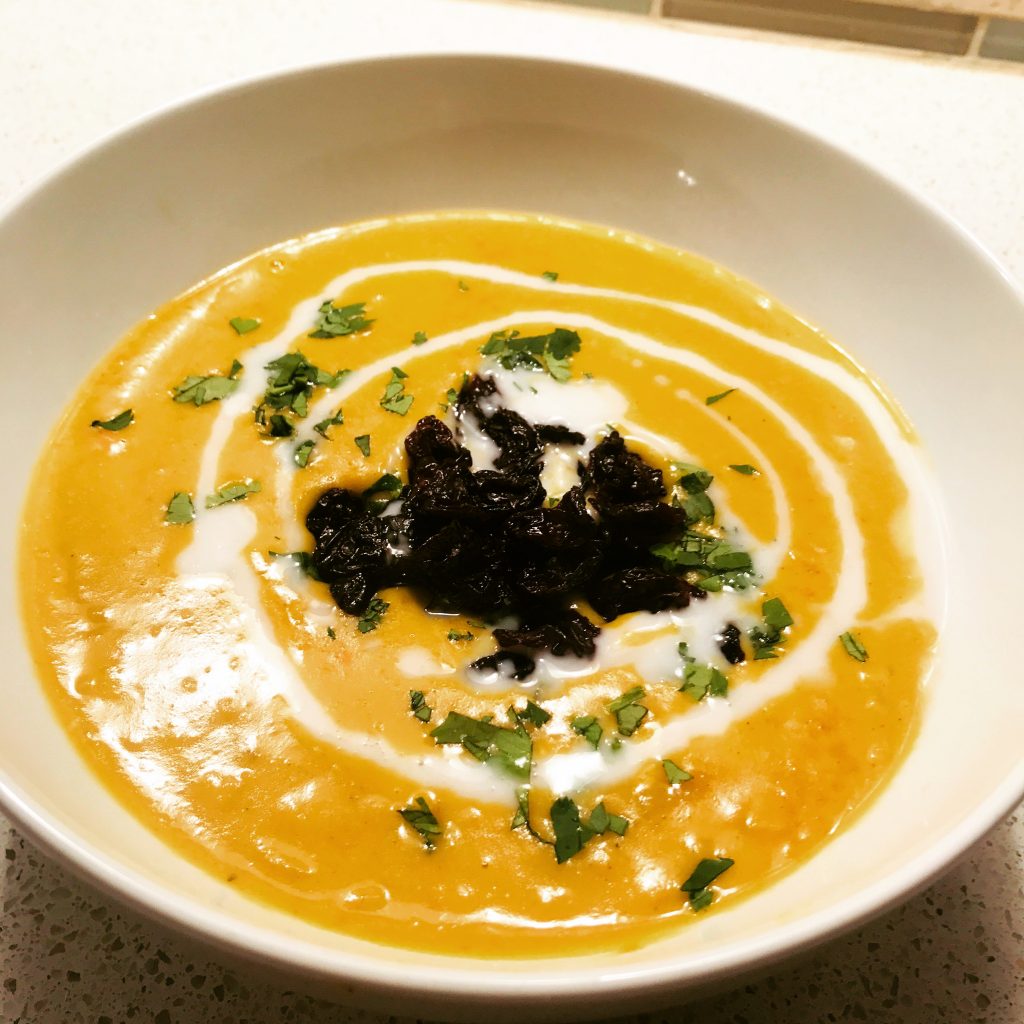 Creamy curried cauliflower lentil soup (160 calories per 1 1/2 cups)
Full of fiber and plant-based protein! I skipped the toppings. Recipe can be found here.
Carrots + hummus (160 calories)
Pair 10 carrot sticks with 4 tablespoons of homemade hummus. Add 1 1/2 cups cooked navy beans to a food processor, along with 2 cloves of roasted garlic, Process until beans break down. Add 1 tablespoon of chickpea miso, 1/2 cup of tahini, juice of one lemon and when you begin processing, add approx 3 tablespoons of bone broth or filtered water until you reach the desired consistency. Place is air-tight, glass container and refrigerate for up to 5 days.
Cucumber salad (50 calories)
1 cup diced cucumber with a splash of vinegar, dash of cayenne pepper and sprinkle of Himalayan salt
My experience (first 5 days)….
Typically I maintain a positive outlook and accomplish the goals I set forth, but I did question whether I could make it through the first day without crumbling. I live for food.
Day 1 was surprisingly easy. The purpose behind it was a huge driver… I wasn't fasting for fasting sake… I was doing it for my health. It also helps that my days are rather busy to keep my mind off of what I'm not eating. My busy schedule did make it difficult to eat the mini-meals in a timely manner. I was also making many of the snacks as I went… next time I will prep most meals in advance. I began to struggle on Day 4. I experienced three dizzy spells so I ate a mini meal after 6 pm. Day 5 I had lost much of my patience, particularly with the kids, so I ate a full dinner that evening. I'll be interested to note any changes I notice as I string together a few months of fasting mimicking. I'll report back with those results.
What's your experience with modified fasting or fasting mimicking? What snacks or mini meals do you find most satisfying?