Chronically empty grocery store shelves resulting from the coronavirus pandemic may have depleted your cleaning supplies stash. There's an easy fix! Making your own cleaning products is super easy—think 2 minutes and a handful of ingredients and you can create a multi-purpose cleaner. Plus, you get to avoid the unnecessary and sometimes questionable chemicals that lurk in the store-bought versions. 
Clean cupboards, the inside of the fridge and freezer, most kitchen and bathroom surfaces, carpet spots and some appliances with your homemade concoction. Then rest easy knowing that the cleaning product is safe and effective. It also smells amazing!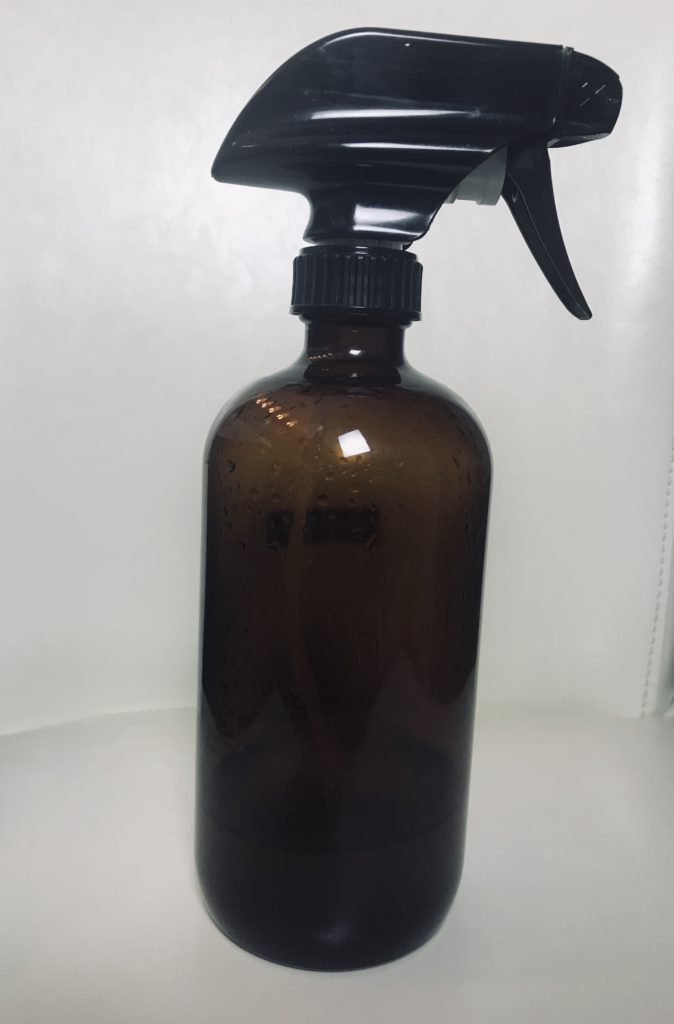 All you need is an 16-ounce glass spray bottle and 4-5 ingredients that you may already have on hand: distilled water, white vinegar, tea tree and lemon essential oils, and alcohol (inexpensive vodka) as a preservative if you intend to make enough cleaning solution to last more than a week or two.
Distilled water
While you can use clean tap water, distilled water limits the possibility of bacteria growth, allowing for a longer storage life.
White vinegar
Vinegar contains acetic acid which fights against bacteria and other germs. Avoid using this on surfaces like marble and granite as the vinegar will etch the natural stone, Always test a small surface area first to prevent damage.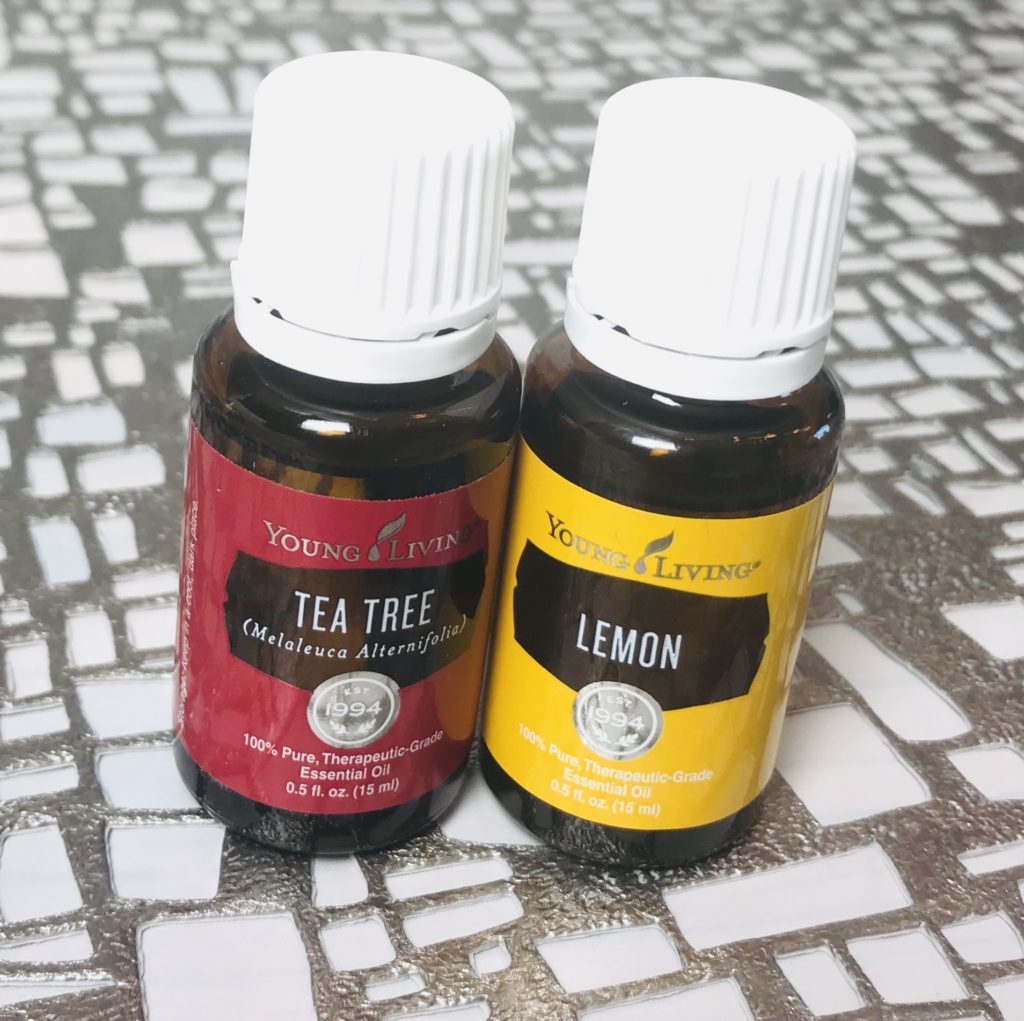 Essential oils
Tea tree oil provides a deep clean thank to its antimicrobial, antiviral, anti fungal and antiseptic properties. Lemon essential oil not only provides a fresh, clean scent, it's also antiseptic, anti fungal and antiviral. Lemon EO is a great one to keep on hand since it's super versatile (removes leftover adhesive from bandaids and stickers, cuts through grease, and makes a great carpet and floor cleaner) and happens to be one of the least expensive oils.
Make sure that any essential oils you use around your home are safe for pregnant women, young kids and pets (if applicable).
All-purpose cleaner recipe
This simple cleaning solution significantly reduces the exposure to toxic chemicals:
1/2 cup distilled water
1/2 cup white vinegar
15 drops high quality lemon essential oil
10 drops high quality tea tree oil
1/2 cup high proof vodka, as a preservative (optional)
Combine water and vinegar in a glass liquid measuring cup and gently pour into in a dark-colored glass spray bottle (or repurpose an old surface cleaner bottle). Add essential oils and give it a bit of a shake before each use.
What lurks in commercial cleaning products?
Should you be curious about what may be hiding out in conventional cleaning products, here's a list of the worst toxic offenders commonly found:
| | | |
| --- | --- | --- |
| Chemical | Found in… | Health Risks |
| Phylates | … many fragranced products. Proprietary laws prevent companies from having to disclose what's in their scents, so phylates do not appear on the label. If you see the work "fragrance" there's a good chance phylates are present. | Phylates are known endocrine disruptors. Most exposure occurs via inhalation, but can also happen through skin contact with scented soaps. Since the skin has no safeguards against toxins, absorbed chemicals go straight to the organs. |
| Perchloroethylene (PERC) | … dry cleaning solutions, spot removers and carpet/upholstery cleaners | Perc is a neurotoxin and the EPA classifies it as a "possible carcinogen". Exposure mostly occurs via inhalation. |
| Triclosan | … most liquid dishwashing detergents and hand spans labeled "antibacterial". | Triclosan is an aggressive antibacterial agent that can promote the growth of drug-resistant bacteria. A probable carcinogen, the EPA is investigating whether triclosan disrupts endocrine function. |
| 2-Butoxyethanol | … window, kitchen and multi-purpose cleaners. | 2-butoxyethanol is a powerful solvent that when inhaled can cause a sore throat, and at high levels, contribute to narcosis, pulmonary edema, and severe liver and kidney damage. Companies do not have to list this ingredient on their labels. |
| Ammonia | … glass cleaner and polishing agents for bathroom fixtures, sinks and jewelry. | Almost always inhaled, people with high exposure levels, like housekeepers, often develop chronic bronchitis and asthma. |
| Chlorine | … laundry whiteners, mildew removers, scouring powders and toilet cleaners. | Exposure occurs through fumes and possibly skin exposure when you use it to clean. At an acute level, chlorine can be a respiratory irritant. At the chronic level, it may be a serious thyroid disrupter. |
Source: https://www.epa.gov/sites/production/files/2014-06/documents/lesson2_handout.pdf
Here's an easy homemade recipe for natural laundry detergent. Keep your cleaning products simple and natural–it's not only good for you, it's also beneficial for the environment.