Time to get down and dirty about laundry. I've taken inventory of the products I use, knowing that so many are laden with chemicals. It seems difficult to avoid chemicals in a world that relies on modern conveniences and quick fixes. Consider that "natural" fragrance products were found to release just as many hazardous chemicals as all-synthetic ones. Then there's nonylphenol ethoxylate—an endocrine disruptor that is banned in many countries, however not in the U.S. And 1,4-Dioxane is one of the most harmful chemicals found in some laundry detergents. It is also found in paints and varnishes and the EPA considers 1,4-Dioxane to be a human carcinogen.
There's a better option. A simpler option. I began to explore greener options in an effort to spare my children and myself from being exposed to chemicals that are known to have negative health and environmental effects. I want to know exactly what's in my laundry detergent (every ingredient is not always listed on labels), be able to pronounce the ingredients and know that I'm not inadvertently exposing my family to toxins.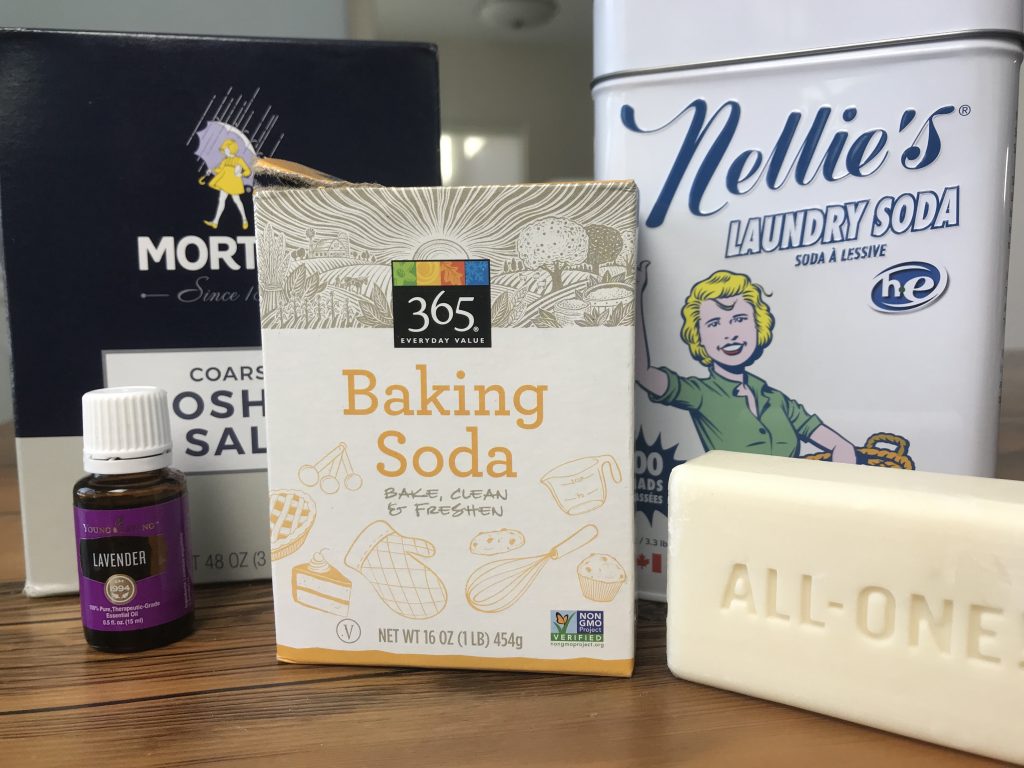 So I began to make my own laundry detergent. I dabbled with a few do-it-yourself recipes before settling on one that I really like. It contains four ingredients and a fifth one that's optional. That's it! It's free from toxins, super easy to make, environmentally friendly, plus costs less per load than anything you can buy from the store shelves. I start with:
Castile bar soap—a concentrated vegetable-based soap that is gentle on the skin and effective at fighting dirt, grease and unwanted germs.
Washing soda—has a high alkaline level that acts as a solvent. Washing soda can be used to fight hard water since it binds to minerals, which can in turn boost the detergent's effectiveness.
Baking soda—a natural deodorizer and cleanser that softens and helps balance pH levels in the water, adding to the detergent's effectiveness. Plus, it helps keep whites white.
Kosher salt—works as a natural fabric softener, helps maintain bright colors and can serve as a super stain remover.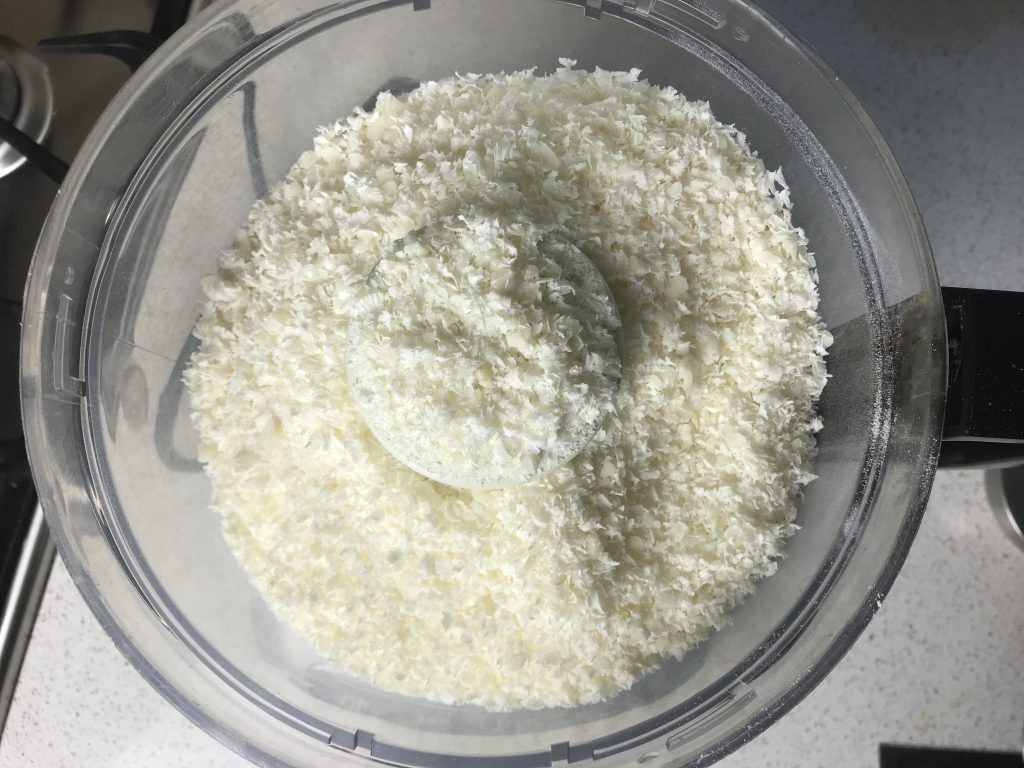 Here's how it all comes together…
Homemade Powder Laundry Detergent
5 oz bar of Dr. Bronner's pure-castile bar soap, unscented
1 c washing soda
1 c baking soda
1 c Kosher salt
3 drops of high-quality eucalyptus or lavender essential oil (optional)
Directions
Using a cheese grater, shred the castile bar. Place grated soap and remaining ingredients into a food processor, place a towel over the top and pulse until the mixture resembles fine powder. Store in an airtight container for up to six months.
Use
Stir soap before use as the ingredients tend to settle over time. Add 1-2 tablespoons of detergent to the clothing in the washer basin if using warm water. If using cold water, dissolve the detergent in warm water prior to adding it to the basin.
Cost
$7.65 for approximately 55 loads.